Benefits of Hiring Contractual Employees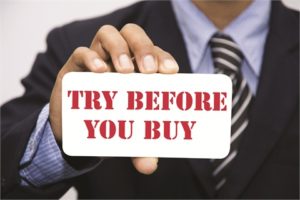 In the lifecycle of any business, staffing needs expand and contract based on a variety of internal and external factors. As such, it makes sense for some companies to take an agile and flexible approach to hiring employees by using a contract-to-permanent job placement model.
Contract staffing offers several benefits, including filling unpredictable short-term staffing needs or the ability to try out a candidate for a position to ensure there is a good fit for the future. As the mobile workforce grows, these shorter-term positions can also help businesses embrace economies of scale.
While employees and independent contractors may be paid the same amount for a job, from a tax standpoint, the positions are quite different. A company withholds income tax, Social Security, and Medicare from an employee's paid wages. For an independent contractor, the employer doesn't withhold any taxes, leaving the responsibility to pay the required taxes on the contractor.
Filling the Growing Business Need
At Risch Results, we watch hiring and staffing trends, helping our clients examine which strategies work best for their specific business. Because the workforce is constantly changing both in demographics and demands, we have recently begun offering staffing solutions for contract-to-permanent placement in several key areas. For example, our clients are hiring contractual consultants for project management and change management to assist with specific programs and activities. Because consultants with these specific skill sets aren't needed on a full-time basis, and this type of expertise lends itself beautifully to project-by-project work.
We have also seen a need for interim marketing managers and leaders to assist a company with a specific campaign or project. As is the case with marketing, some companies don't have the need or budget for a full-time marketing staff, but do need periodic expertise to support a new product or service campaign.
In addition, we see an increase in the need for interim sales leadership to help an executive or management team prepare for a new offering, product, or service. Sales leaders are also excellent in helping a firm identify the right sales team for an expansion.
In this same vein, we see the demand for interim HR support and are working with clients to fill these positions.
The Value of Flexible Contract Staffing
The most obvious driver for contract staffing is the cost savings. Because employees are one of the top expenses of any business, it's a win any time a company can optimize payroll.
Contract staffing also benefits employers because of the limited legal liability, shorter recruiting and hiring lifecycles, and the ability to "test drive" these professionals before offering them a possible full-time position. Oftentimes having a contractor on board boosts productivity from your internal staff because they are exposed to new expertise, projects, and tasks that may increase engagement and performance.
Fully Vetted Candidates… Every Time
As Risch Results works with clients to fill their contract staffing needs, our recruiting process remains the same as it is for full-time candidate searches. We fully vet all candidates and present only the ones that best match the position and company culture. Whether our clients need contract, contract-to-hire, or direct hire recruiting, Risch Results leverages our deep expertise, tools, and networks to meet our clients' staffing needs.