Ditch the Internet (well partly)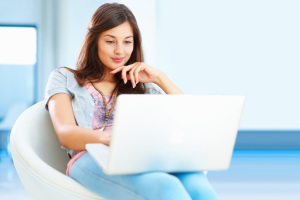 Recruiters, employers and candidates all glorify the advances the internet has brought to the networking and recruiter world. This blog, itself, has extensively written about using LinkedIn and online networking to advance one's career. Yet, with no desire to discredit the revolutionary practices found on the internet, today's blog advises you to ditch the internet – moderately that is.
Video games, TV, and Facebook can all trap us in virtual worlds – we all know this feeling. The same is true with online networking. As teens boast the number of their online friends, professionals find the same joy in their online LinkedIn connections. It doesn't take more than a few clicks to stumble upon online professional organizations in which individuals invest their valuable time to build their online demeanor. The question arises, however: does this conduct provide advancement for one's career, or just create a virtual world for self-satisfaction? A LinkedIn connection is not substantially beneficial if you aren't comfortable asking him for a reference. Answering questions on a specialized industry site doesn't provide much advantages if you don't know the other individuals.
Often times, in our efforts to build our online professional profile, we forget that these platforms are built to serve as a supplement to real life interactions. Coffee dates, informational interviews, and in-person introductions are infinitely more powerfully than an online connection (not to say they could have been started online). It is much more difficult to forget an in-person conversation than a few LinkedIn messages. Joining and participating in a professional organization still provides numerous interactions for networking and professional advancement. I, myself, am part of a weekly networking group of 20 professionals from varied fields that meets once a week. This weekly group has provided me far more connections for my business than I could hope to find online. Beyond professional organizations, Meetup has popularized social organizations – some of which are organized around industry and provide great networking opportunities.
Ditching the internet for in-person, professional interactions also mirrors the real world. An online profile may land you the interview, but that job will require at least two, in-person interviews (I would hope). In-person networking interactions not only helps build professional connections, but can help you practice your professional demeanor, something all recruiters still sight as one of the most important factors in the interview process. Those who can't express themselves in-person, as eloquently as they do online, will ultimately stifle their career potential; the best practice is simple, get out there.
Online platforms and resources should be seen as a vehicle to enhance and maintain one's professional demeanor, not replace it. Without careful attention, however, you can easily stifle your career potential in the belief you are on the right path. This year make a resolution to pursue more in-person professional interactions and to put the internet in its rightful supplementary place.