Leadership Team
-

Jolene Risch, President & Founder
I believe that a business is only as successful as the workforce that supports it—and that is the premise on which I formed Risch Results. Early in my career, I recognized a significant gap in local companies' ability to successfully manage their talent needs to support stability and growth in a rapidly changing workplace. In 2007, I decided to do something about it—and Risch Results was born.
With a B.A. in sociology from Brandeis University and an M.A. in Organizational Psychology from Columbia University, I have spent the better part of the last 25 years devising process consulting and staffing, performance and leader management solutions. As President and Founder of Risch Results, a certified women's business enterprise, I am passionate about helping clients build, cultivate and nurture their workforce in alignment with their strategic goals and growth objectives. My approach is one of partnership and relationship building, and I treat each client and each position as a unique opportunity to find the right talent to help them meet their specific business goals.
I am a founding member and VP of Programming for Dream Team Professional Women's Network, an organization of women business owners and leaders. I am also a proud member of the Executive Search Owners Association and the Entrepreneurs for North Texas, an active board member of the Dallas Holocaust and Human Rights Museum and a Goldman Sachs 10,000 Small Businesses Intensive Program Alumni.
In my free time, I enjoy hanging with my three sons, socializing with friends and family, traveling and skiing.
Nicole Stasick, Director of Recruiting
As Director of Recruiting at Risch Results, I accompany clients through the entire hiring and onboarding process by analyzing and understanding their culture, leveraging industry trends and applying sourcing and recruiting best practices. With nearly three decades of marketing, business and talent development leadership experience, I offer creative staffing solutions that help clients boost revenue, grow their customer base and build their brand.
Before joining Risch Results, I held a range of marketing and leadership roles with MarketVoice Group, Sprint and USDATA. I earned my Bachelor's in Journalism and Public Relations from the University of Texas at Austin. Passionate about giving back, I am a member of Young Men's Service League with my son and volunteer at Cornerstone, Bethlehem Place and The Samaritan Inn. I live in Prosper, TX, with my husband, John. We have a daughter in college and a son in high school.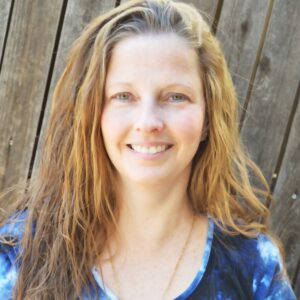 Amanda Ramseyer, Research Manager
A proud member of the Risch Results team since 2016, I lend my human resources, office management, sourcing and staffing expertise to my role as Recruiting Assistant, where I expertly source candidates, conduct extensive research and help clients address their strategic staffing needs.
Before joining the firm, I added value to St. Gregory's University, Russel Oil and Express Employment Professionals. I earned a B.S. in Business Administration from Southwestern College, and I'm currently pursuing my MBA. In my spare time, you can find me volunteering in my community and spending quality time with my husband and son.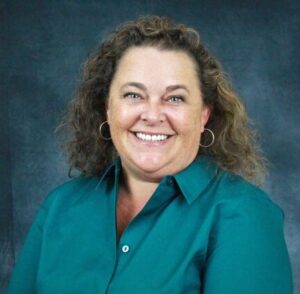 Deana Schade, Recruiting Manager
I am a 20+ year veteran operations leader in the advertising and marketing industry. My rich marketing background gives me a unique advantage as I help clients achieve their strategic goals through people. When I partner with clients, I seek to understand their corporate culture, management objectives and hiring needs and make smart talent selections and recommendations to support their goals.
As a servant leader, I believe in the power of investing in employees' growth. I'm always on the lookout for development opportunities that will enrich team members, improve productivity, create efficiencies and, ultimately, deliver greater profitability for the company. I'm SHRM-CP certified and an active member of DallasHR and SHRM.
When I'm not cooking or spending time with my family, I volunteer my time as a math tutor for Plano libraries.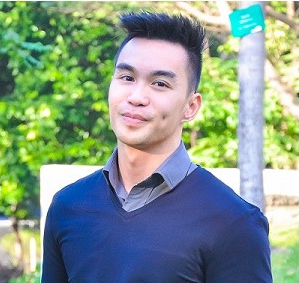 Roy Reyes, Senior Sourcing and Research Professional
I am a talent acquisition and research professional with nearly a decade of global experience that spans the U.S., Australia, Europe and Asia. Throughout my career, I have successfully placed high-caliber candidates in complex roles, including ICT, ITS, engineering, finance, healthcare and executive leadership. As Senior Sourcing and Research Professional at Risch Results, I conduct extensive research on behalf of our clients and recruit talent to support their unique needs.
I hold a B.S. in Information Technology from the University of St. La Salle. In my free time, you can find me working on my health and fitness goals, participating in various sports and activities and enjoying quality time with my wife.
Kristen Graves, Recruiting Specialist
I am an 18-year HR veteran with extensive experience in targeted human resources, employee relations, recruiting and compliance. In my role as Recruiting Specialist with Risch Results, I offer a consultative approach to helping clients meet their strategic staffing needs. I believe that strong client relationships set the foundation for success, and I am committed to delivering a positive client experience with every interaction.
I am PHR® and SHRM-CP certified and an active member of DallasHR. Outside of my professional life, I enjoy designing custom, one-of-a-kind jewelry, spending time with my large family and chilling with my lap cat, Gemi.