Leadership Team
-

Jolene Risch, President & Founder
Jolene Risch has more than 20 years of experience in consulting on people related matters. Her entire career has been an exploration of the identification, cultivation, motivation and nurturing of talent in people. After earning her MA degree in Organizational Psychology from Columbia University, she began her career as a consultant in the People Effectiveness Practice at Ernst & Young. While at E&Y, Jolene worked directly with clients to create company-specific solutions for process consulting, staffing management, performance management and learning management.
Jolene founded Risch Results in 2007 after identifying gaps in local companies' ability to successfully manage their talent needs in a rapidly changing workplace. Risch Results is a strategic, retained search firm offering companies and organizations a unique advantage in identifying and hiring experienced candidates for critical positions to grow their businesses.
Risch Results is a certified women's business enterprise. Jolene is a founding member and Vice President of Programming for Dream Team Professional Women's Network.  She is also a member of the Executive Search Owners Association, Entrepreneurs for North Texas and an active board member of the Dallas Holocaust and Human Rights Museum.
Jolene resides in Dallas with her three sons. She enjoys spending time with family and friends, traveling and skiing.
Nicole Stasick, Director of Recruiting
Nicole Stasick brings 20+ years of marketing, business and talent development leadership to the role of Director of Operations at Risch Results. Her professional experience is focused on helping companies grow their revenue, customer base and brand. She supports Risch Results clients throughout the entire hiring and onboarding process by analyzing and understanding the company culture, leveraging industry trends and following sourcing and recruiting best practices.
Nicole brings a dedicated focus to enhancing Risch Results' presence in the marketplace and is committed to managing all new and existing accounts
Prior to joining the firm, Nicole spent 15 years as the Director of MarketVoice Group. She was also a Marketing Manager for Sprint and the Manager of Marketing Communications for USDATA.
Nicole holds a Bachelor's Degree in Journalism, Public Relations from the University of Texas at Austin. She is a volunteer at Cornerstone, Journey of Hope and Brookdale Senior Living. She lives in Prosper with her husband John and two children.
Amanda Ramseyer, Research Manager
Amanda Ramseyer leverages her experience in human resources, office management, sourcing, and staffing to fulfill the role of Recruiting Assistant at Risch Results. Since joining the firm in 2016, Amanda has expertly sourced candidates and conducted research for Risch Results clients.
Prior to joining the firm, Amanda worked in the human resources department for St. Gregory's University. She was also the Officer Manager for Russel Oil and a Staffing Consultant/Recruiter for Express Employment Professionals.
Amanda is currently pursuing a master's degree in Business Administration. She earned a Bachelor of Science in business administration from Southwestern College. Amanda is a volunteer for her community. She lives in Levelland, TX with her husband Chris and son.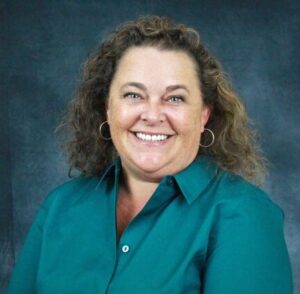 Deana Schade, Recruiting Manager
Deana came to Risch Results with more than 20 years of experience as an operations leader in the advertising and marketing industry. As Recruiting Manager, she consults with clients to gain an understanding of a company's culture, management goals, and hiring needs as she makes talent selections and recommendations. She conducts deep screenings of candidates so clients are confident that our recommendations meet the qualifications outlined for a role.
Deana specializes in managing and investing in people. As a servant leader, she consistently seeks and provides development opportunities for team members. The results of her efforts improve productivity, create efficiencies, and ultimately create greater profitability for the company.
Deana is SHRM-CP certified, an active member of DallasHR and SHRM. When she's not cooking or hanging out with her family, she also volunteers as a math tutor for Plano libraries.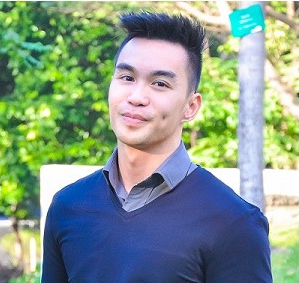 Roy Reyes, Senior Sourcing and Research Professional
Roy is a talent acquisition and research professional with over 8 years of global experience in the US, Australia, Europe, and Asia. He has successfully placed high caliber candidates in complex roles in ICT, ITS, engineering, finance, healthcare, and executive leadership.
As Senior Sourcing and Research Professional at Risch Results, Roy uses his extensive experience to recruit talent on behalf of our clients, conduct research, and advance business development projects.
Roy earned a Bachelors in Information Technology from University of St. La Salle. In his free time, he enjoys working on his fitness and health, playing sports, activities and spending quality time with his wife.