Since its inception, Risch Results has been committed to building talented, diverse, and transformative teams. However, it was only recently that we wrote our own DEI statement. The process was powerful and transformative! We're so proud of the statement we came up with, the way we wrote it as a collective team, and how it helps us stay accountable to our larger mission.
We want to share both our DEI statement and how we arrived there with our community.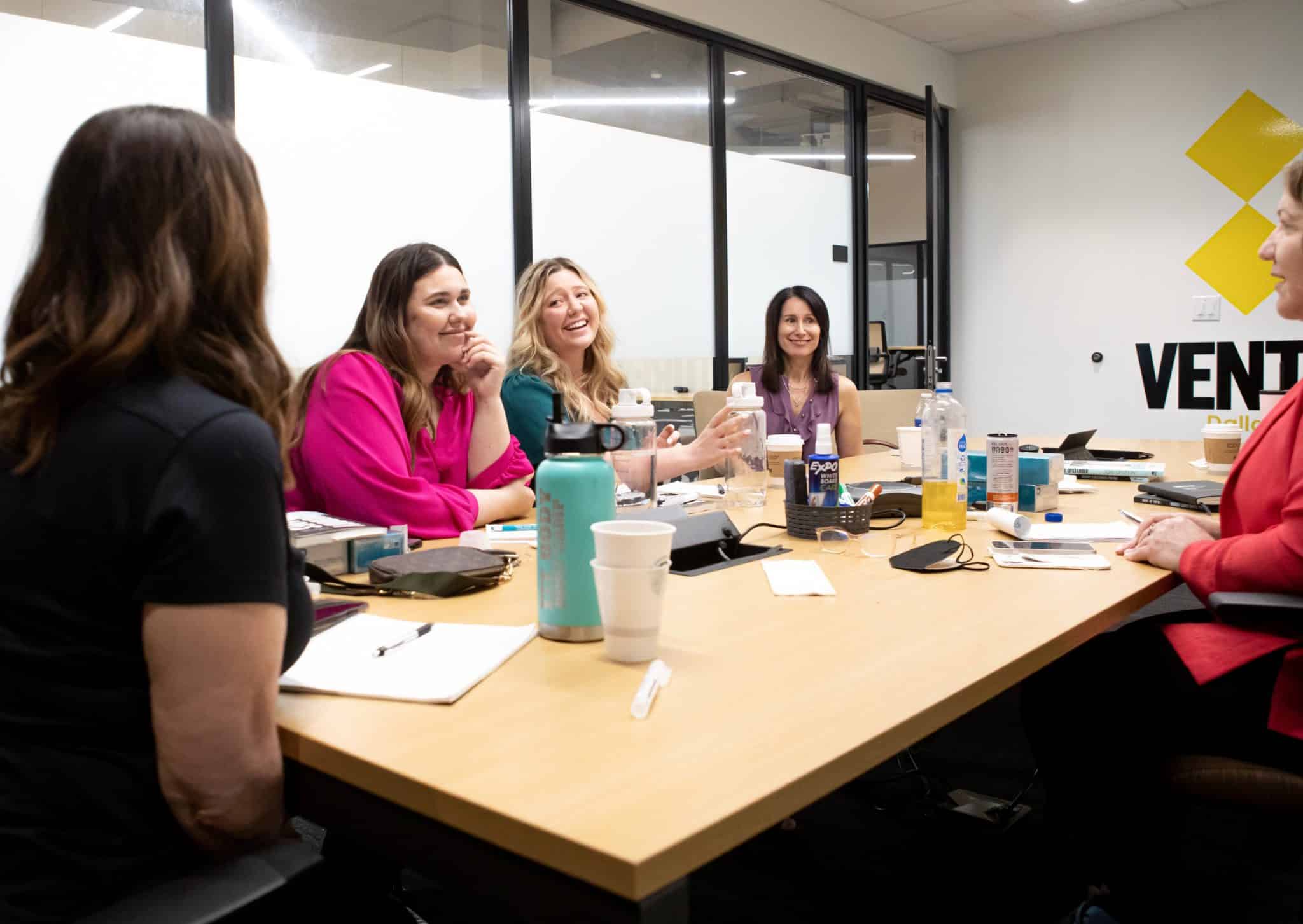 What is a DEI statement?
DEI stands for diversity, equity, and inclusion. A DEI statement is your company's written commitment to creating a culture of belonging and inclusivity. It can include your company's mission as a whole, as well as how diversity, equity, and inclusion can connect to and help fulfill that mission. Organizations of all sizes can create a DEI statement alongside their mission, vision, and values.
Here's the Risch Results DEI statement as an example:
Our DEI Statement:
Risch Results values the differences which are part of our everyday existence. It is our responsibility to assure that everyone who works for Risch Results feels like they are an integral and important part of the organization. We celebrate individuality while working collectively to achieve both employee and company success.
We pledge to treat our clients and candidates with dignity and respect by listening to them through a lens of openness and fairness. Through open communication, we will responsibly serve as a trusted advisor, while presenting a diverse pool of candidates.
The Process of Writing a DEI Statement
When we wanted to write a formal DEI statement for Risch Results, we wanted to do so under expert guidance. We decided to bring in Cheryl Orr, the Owner of HR Insights and DEI expert, to help us articulate our ideas. She walked us through her own powerful process over the course of two meetings.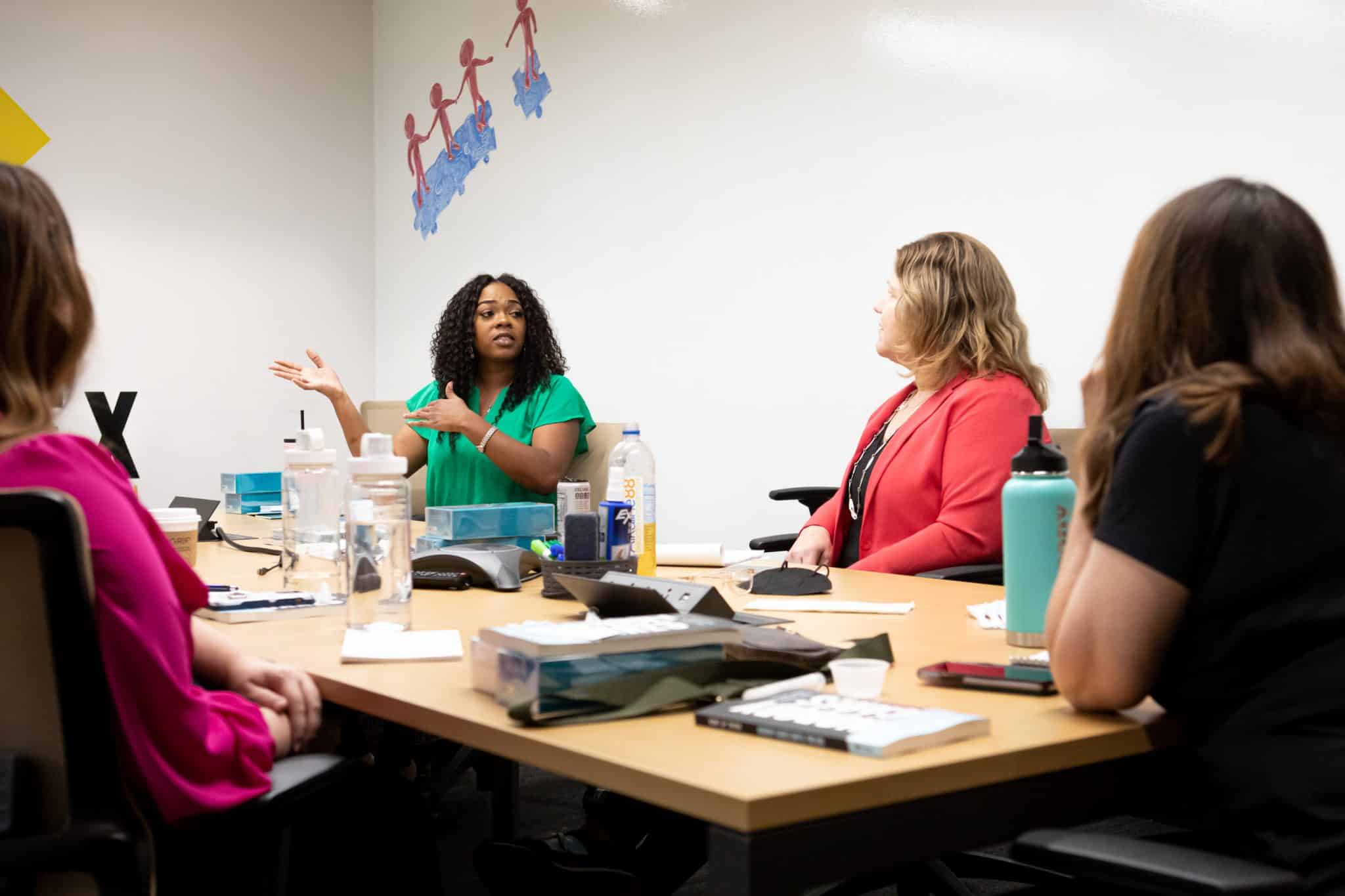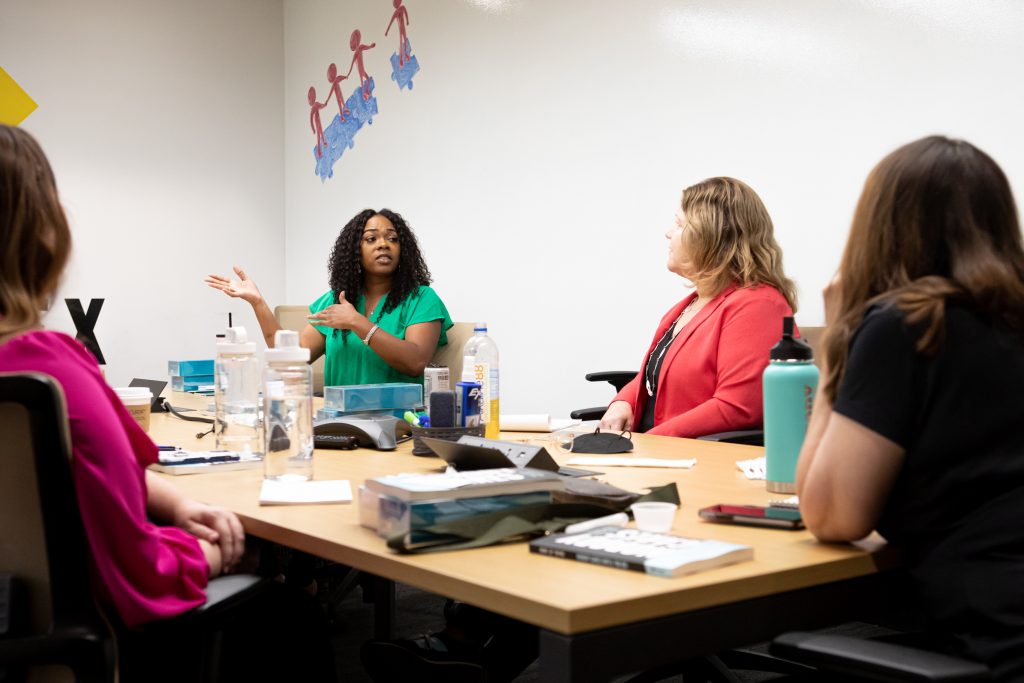 Here are some of the steps we took in the process:
Consider Your Values and Philosophy: With our entire team present, we discussed our values, our commitment to creating an inclusive culture, and what that means about the way we interact with one another, our clients, and our community.
Think Both Internally and Externally: We considered what it meant to commit to a culture of belonging internally (with our own team) and externally (with our clients and community.)
Include the Entire Team: Make sure to facilitate the discussion in a way that everyone on your team can participate. Have team members come in prepared with sentences written about their own beliefs and philosophies. That way, no one person dominates the conversation and no one is left out. It's about inclusion, after all!
Craft a Statement Using Notes and Ideas: Cheryl took notes that captured everyone's ideas. Then she came back to us with draft a statement that pulled them all together. 
Refine It Together: Once we had a foundation, we looked at the statement and refined it as a team. The result is a two-part statement that encompasses our own values, the way we strive to communicate internally, and how we hope to serve our clients.
Benefits of the Process
Diversity, equity, inclusion are foundational values to Risch Results. But the process of writing down our commitment to them was more powerful than we could have imagined. Here are some of the benefits our team has experienced since creating our DEI statement:
Team Building: The process of sharing our ideas brought us closer as a team
Accountability: We now have a commitment to reference, aspire to, and hold ourselves accountable
Transparency: Our DEI commitment is now clearer to our employees, vendors, clients, and community
Hiring and Onboarding: New employees have a stronger sense of who we are and our standards of collaboration when they see our statement
Culture: We now have a standard to include DEI directly in our culture
Write Your Own
We encourage companies and organizations to come together to write their own DEI statements. We highly recommend HR Insights to help guide companies through their DEI statements, vision, mission, and values.
Include them on your website, job descriptions, employee materials, email signature, social media, and elsewhere. We'd love to hear what you come up with! And, if you need guidance, contact us. We're happy to provide support.